Has the Guardian identified a publishing revival?
The Guardian | Books | 2017 | May | 14: How real books trumped ebooks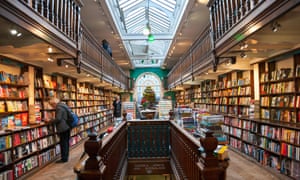 This article has plenty of anecdote but is short on hard data.
What do I expect?
Units shifted, sales + margins, the author's cut. Strip out the JK Rowlings — do a little market segmentation, show where e-books sit. While you're on with that say something about how, by gaming Amazon's book metrics, the traditional publishing model is hollowed out.
Is it equilibrium or just a brief respite?